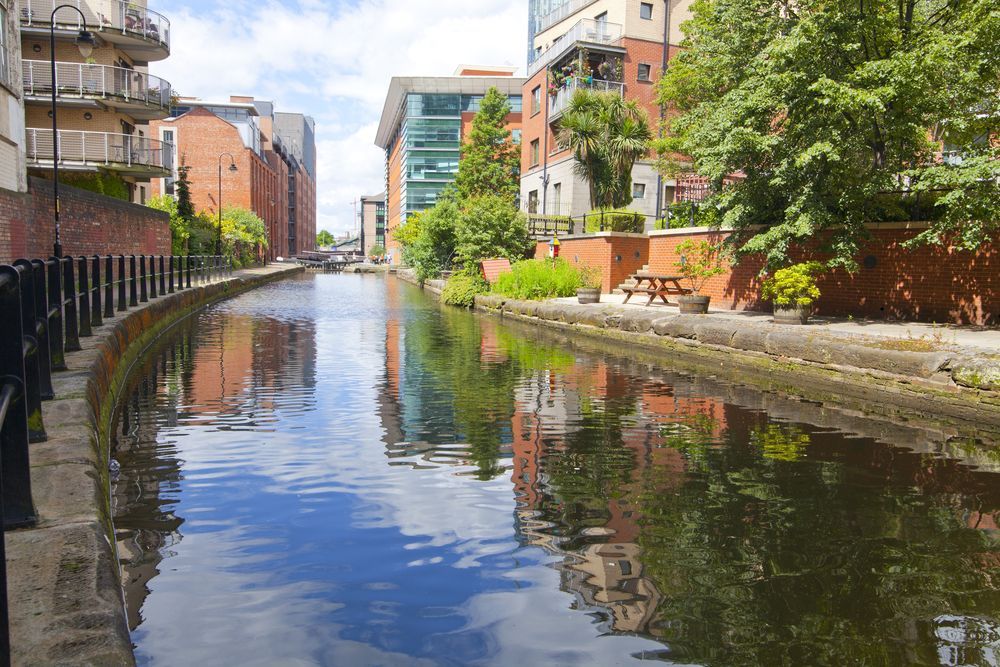 Sign Up for Unblocktober's 2022 Canal Clean-up in Manchester
Thursday 13th October, 2022
Unblocktober 2022 is all about taking decisive action to address the bad habits that are polluting our sewers and seas. That is why we are organising an Unblocktober canal clean-up event in Manchester this month - to clean up the Rochdale Canal's banks- and we want YOU to be part of it!
This will be our first ever in-person Unblocktober event, and we are inviting members of the public and local businesses to join us to help clear up litter on the banks of the Rochdale Canal on Tuesday October 25th. Through this activity, you will be able to contribute directly to the upkeep of our local waterways and environment, while learning more about the themes and goals of the Unblocktober campaign.
How to take part in the canal clean-up
The canal clean-up will take place from 11am to 1pm on Tuesday 25th October 2022.
In order to participate, all you need to do is sign up below, filling in the form on this page to provide your name, email address and phone number (optional), as well as the number of people who will be attending the event as part of your group.
Once you have confirmed your attendance, meet us at 10:45am on the day at M4 6BX, next to the New Islington Marina. The clean-up of the Rochdale Canal banks will begin at 11am.
Volunteers are encouraged to wear suitable clothing and shoes. PPE, litter pickers and hi-vis equipment will be provided by our team.
All are welcome to sign up to attend the canal clean-up, whether you are coming with your family, your colleagues or simply on your own. As with Unblocktober itself: the more, the merrier - and the more good we will be able to do.
The goals of our canal clean-up
By attending our canal clean-up, you will be helping to remove litter from the area around the Rochdale Canal, preventing harmful plastic refuse from polluting the water and damaging the marine environment for the wildlife that makes its home here. Participants will be able to see first-hand how plastic pollution affects our waterways, and speak to the team from Lanes Group about the goals of Unblocktober and how they can help to reverse the impact of this environmental damage.
For too long, we have allowed litter, plastics and household waste to pollute our waterways and sewers, through a combination of improper waste disposal and pouring the wrong things down the drains. This has led to huge damage to our environment and infrastructure, creating fatbergs that clog our pipes and sewers, and leaving the banks of our rivers and canals littered with plastic waste.
The goal of Unblocktober is to highlight the work that we need to do to keep our waterways clear and clean. We are urging the public to take action now to make a true difference in addressing the looming environmental crises we are facing. This canal clean-up exemplifies the spirit of Unblocktober 2022, and we are looking forward to seeing you in Manchester to make our first public event a memorable one!
Sign up now
If you are interested in attending the first ever Unblocktober canal clean-up, please fill out the form below!