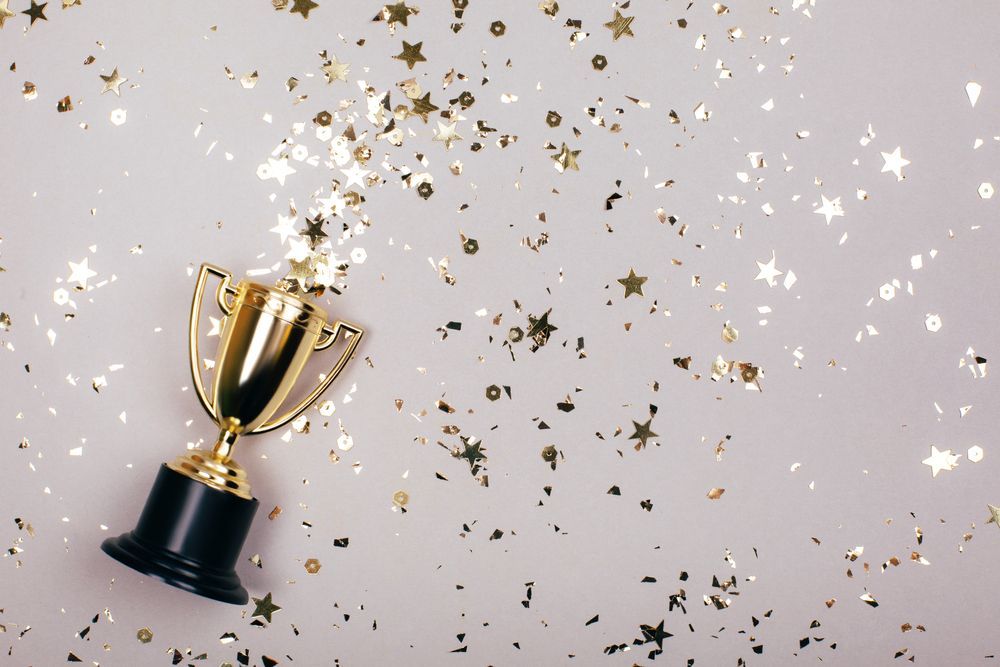 The 2022 Unblocktober Awards: The Winners
Wednesday 23rd November, 2022
With Unblocktober having drawn to a close for another year, we're excited to announce the winners of our first-ever Unblocktober Awards! This new awards scheme celebrates the achievements of businesses and individuals who have gone the extra mile to exemplify the spirit of Unblocktober this year, while raising awareness of the campaign and its goals.
We've received some truly impressive nominees for the inaugural Unblocktober Awards, but three candidates clearly stood out ahead in each of our awards categories. Each of them has already been presented with their special commemorative winners' trophies to mark their achievement, and will be able to proudly display their digital winners' badges online!
Without further ado, here are the three winners of the 2022 Unblocktober Awards:
Our 2022 Business Champion of the Year: ECAS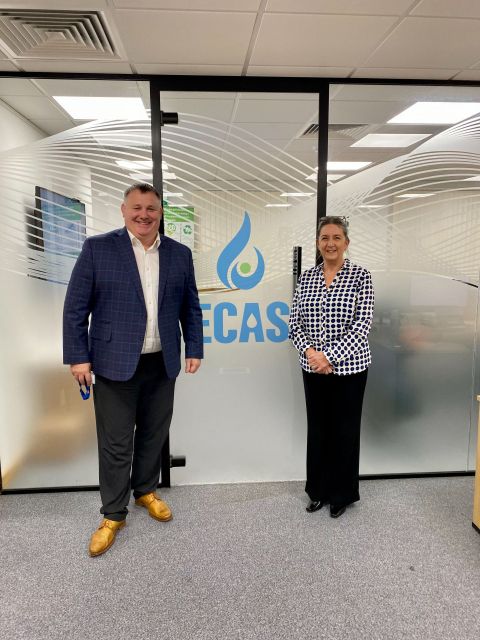 Environmental Compliance and Services (ECAS), an environmental consultancy and compliance group, has been selected as Business Champion of the Year at the 2022 Unblocktober Awards.
This organisation was a natural choice to win this award, as ECAS is dedicated to spreading the message about how changes in drainage habits and waste disposal can help to protect the sewers and waterways from blockages and pollution all year round.
On behalf of water companies, ECAS's environmental inspectors visit commercial kitchens and show staff how to correctly dispose of their fats, oils, grease (FOG) and food waste to protect the sewers and the environment, while its domestic education officers educate households on what they should and shouldn't be putting down plugholes and toilets.

ECAS first heard of Unblocktober through social media, and has been championing the campaign since it first launched in 2019. In October 2022 alone, ECAS's teams made around 5,000 visits to businesses and households across England and Scotland to spread the sewer misuse message. They spent time in commercial kitchens in blockage hotspot areas to help kitchen staff review their practices to trap FOG at source, as well as work with domestic householders about the importance of only flushing the Three Ps - pee, poo and paper - down their toilets.
They also worked to spread the Unblocktober message across social media throughout the month, with ECAS employees making video commitments to the campaign to encourage more homes and businesses to get involved.
Philip Soden, CEO of ECAS, said: "The nature of our work means we're always steadfast supporters of this critical campaign, as it reinforces everything we do. We see the Unblocktober campaign as a vehicle for bringing to life the messages we deliver daily.
"We were amazed by the passion we saw for protecting the sewers and seas this year; the 2022 campaign has captured more people's attention with creativity. We love the campaign and look forward to it each year; in fact, we're keen to play an even bigger part in 2023!
"The ECAS team are buzzing to have won this Unblocktober Award, and we're encouraging anyone who didn't engage with the 2022 Unblocktober campaign to make sure you do so next year! Everybody has a role to play in helping save sewers and seas - from households to fast food chains, we must keep the sewers flowing freely.
"The impact of blocked sewers affects us all. Blockages are costly to fix, can damage properties, and pollute our waters. We'd love to see everyone just stopping to think about how their behaviour might contribute to a bigger problem: every time you wash grease-laden pots under a running tap, or flush a wipe down the toilet, or sweep dirt into a floor drain, it all adds up.
"The learning here is that creativity counts if we want to change the mindset and habits of more and more people over time."
You can learn more about ECAS by visiting their website: ecasworld.com
Our 2022 Individual Champion of the Year: Nuno Santos Silva
Our first Individual Champion of the Year award goes to Nuno Santos Silva, a Loughborough University postgraduate student who has conducted his final dissertation master's thesis on the prevention of fatberg outbreaks.
Nuno is passionate about researching and developing new approaches to sustainable living through behavioural change, and has established a sustainable design research and consultancy, WorldPanda, to support this work. His research project, entitled "A Systems Approach to Fatbergs", aimed to investigate interventions that could change people's behaviour to ensure they deal with waste in a way that doesn't contribute to fatbergs.
His aim was to use a behaviour-change approach to investigate the household sociotechnical system surrounding fatbergs. Nuno wanted to discover the underlying reasons and motivations driving how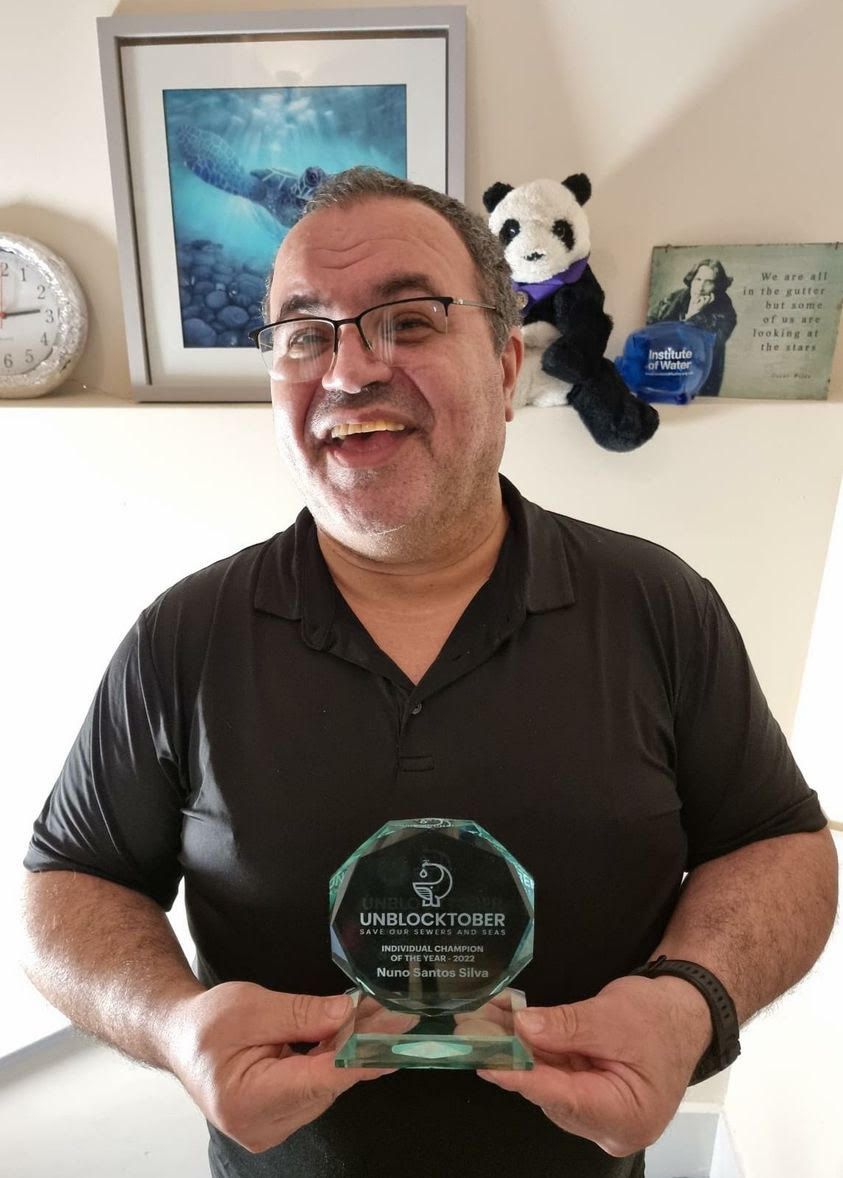 households get rid of cooking oils to help develop interventions to prevent sewer networks being blocked by fatbergs.
Recognising the clear alignment between his project goals and the key messages of Unblocktober, Nuno has been promoting the Unblocktober campaign throughout the month, while also taking the opportunity to raise awareness of his work among industry and professional organisations to establish his academic purposes and intentions. This outreach led to Nuno's colleagues nominating him for an Unblocktober Award.
Nuno said: "This caught me by surprise, as somebody had put my name forward; however, I am humbly delighted. People who come across my study think there needs to be more visibility and a better approach to fatberg prevention.
"The most common behaviours displayed when getting rid of cooking oil were either putting it down the sink or toilet, or the less harmful methods of bottling it so it could be recycled or wiping it up then putting it in the bin. The study also found that there was a willingness to change behaviour if the opportunities for appropriate disposal were available, while other participants took an 'out of sight, out of mind' approach.
"All my research participants had an optional awareness session at the end of the study. During the session, I made them aware of the havoc created by fatbergs and why certain items are not flushable to protect their pipes from costly blockages."
Visit Nuno's LinkedIn page to learn more about his work, or find out about his WorldPanda project here: worldpanda.wixsite.com/worldpanda
Our 2022 Newcomer of the Year: Kevin McCabe from Fogfilter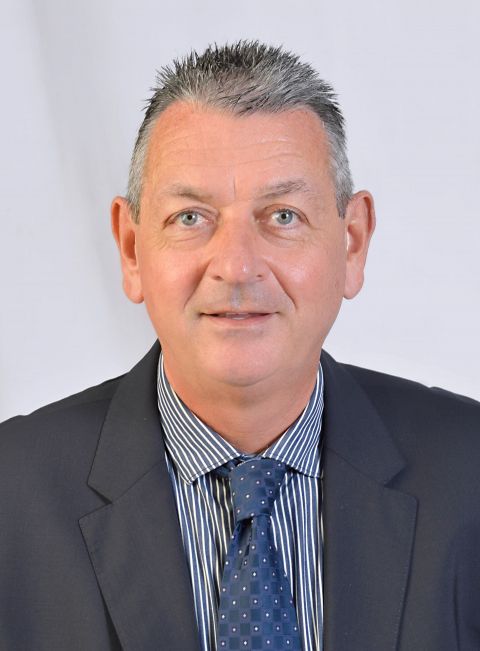 The Newcomer of the Year Award is presented to first-time Unblocktober participants who have really shown their commitment to the cause. Our first winner of this award is Kevin McCabe, whose new invention Fogfilter represents a practical solution to many of the issues that Unblocktober is trying to tackle.
Kevin is the founder and CEO of the Fogfilter business, which has created a patent-applied activated carbon cartridge that acts as a polishing filter to be attached to most grease removal units (GRU), or used independently on mop drop sinks, dishwashers and washing machines, to filter out FOG and allow clean water to enter the drains. It is designed to help food service establishments to prevent FOG from entering the drain, and meet or exceed their discharge consent standards.
The Fogfilter project represents the culmination of a 25-year-long career of innovation for Kevin, who created the
first patented grease removal unit (GRU) technology and was responsible for lobbying the Irish government to initiate the first FOG management program in Dublin almost 20 years ago.
Whereas the older GRU technology worked by using biological and enzyme dosing to treat waste streams from food service establishments, Fogfilter advances on this by simply preventing FOG from entering the drains completely. This also enhances the GRU process by keeping out damaging detergents and other chemicals and allowing the GRU to perform to a much better standard.
Kevin immediately identified Unblocktober as an ideal opportunity to advocate for a more collaborative approach to tackle drainage pollution in the food service industry. Throughout the month, he has been lobbying for industry stakeholders to establish a single British Board of Agreement standard that will independently test each GRU-type technology to an exact percentile standard of fog separation, and to consider adopting a single best practise FOG effluent testing regime
He said: "I am humbled and honoured in equal measure that my patented Fogfilter invention was chosen as the winner of the Unblocktober Newcomer of the Year award.
"Fogfilter hopes to launch a domestic fogfilter unit in mid 2023 for houses, apartments, mobile homes, etc., and this domestic unit will only require a simple change of the patented Fogfilter cartridge every three months. We are very excited and we are looking forward to finally being in a position to offer conscientious homeowners the technology to stop FOG pollution from domestic homes.
"Together, we will make FOG pollution a thing of the past, and our fragile rivers and seas will benefit significantly, as will the quality of life in our towns and cities. Thank you, Unblocktober: education will play a key role in succeeding in this task to keep our drains free of fats, oil and sticky grease. Fatbergs will hopefully soon be resigned to history."
You can learn more about the Fogfilter project here: fogfilter.com
Thanks once again to everyone who put forward nominations for the first Unblocktober Awards. Given the quality of the submissions we received this year, we are already looking forward to what future years will hold!