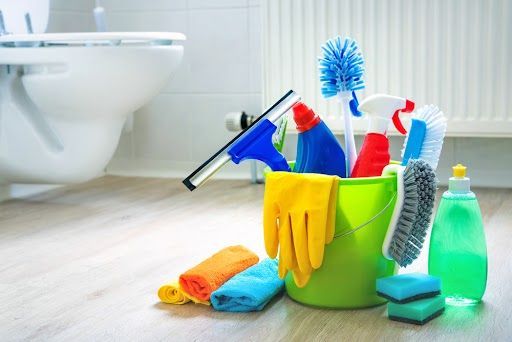 Sink or swim - how poor drainage habits damage the environment
Monday 11th October, 2021
We've all seen the cleaning trends that are popular on social media platforms like TikTok and Instagram at the moment, but do we know the full extent of the damage they are causing?
You might think that there's no such thing as 'too clean', but by overloading your toilet and sink with cleaning products and other chemicals, you could be doing more harm than good.
Terrible trends
It's alarming how popular the trend of filling your toilet and sink with an array of cleaning formulas has become in the online world. With many people sending in requests for 'product combinations' and 'themed toilet bowls', TikTok creators are taking advantage of this publicity in a very dangerous way.
The amount of products being used in these TikToks in one sitting is enough to clean a residential toilet for up to six months - a certain cause for damage as well as a waste of resources.
Not only is it incredibly dangerous to mix chemicals in an uncontrolled setting without prior knowledge or expertise, but excessive use of cleaning products - even those deemed to be eco-friendly and safe to use in our kitchens and bathrooms - can have devastating effects on our environment.
What's dangerous about it?
Even if products are labelled as safe to use, they won't have been tested in combination with every other cleaning product that's out there. This means that homeowners won't know the types of chemical reactions they will be creating, what happens to the pipes as these products move through the drains, or what effect this will have on local water systems as a whole.
Phosphates are a chemical compound that can be found in many different cleaning products, and with varying amounts in each, they can cause upset to the balance of nutrients in the rivers and streams that help to provide our water supply. This causes a depletion in aquatic oxygen supplies, thus altering the ecosystem.
What can happen to my toilet?
Using cleaning chemicals excessively can cause drainage systems and pipes to become blocked as the residue is unable to flush away correctly. This can cause erosion and damage to the pipes, not to mention flooding if you are filling your toilet to the brim before flushing it.
Even if you use your cleaning products as instructed, they can still have an adverse effect on the wildlife around us as they are often poured directly into the drain.
What should I do instead?
At Unblocktober, we recommend that people be considerate of the products that they are using to clean their homes - especially if these are coming into direct contact with drainage systems and waterways.
Natural cleaning products, such as white vinegar and bicarbonate of soda, are favoured over artificial chemical cleaners as they cause less harm to the environment.
Remember to also consider the impact of your other bathroom habits, for example, only using as much toilet paper as needed and never flushing any wipes or sanitary products down.
By keeping our waterways clean and blockage-free, we can help to look after our environment and keep each other safe.
To find out more about the Unblocktober challenge, and what else you shouldn't put down your sinks or toilets, click here.