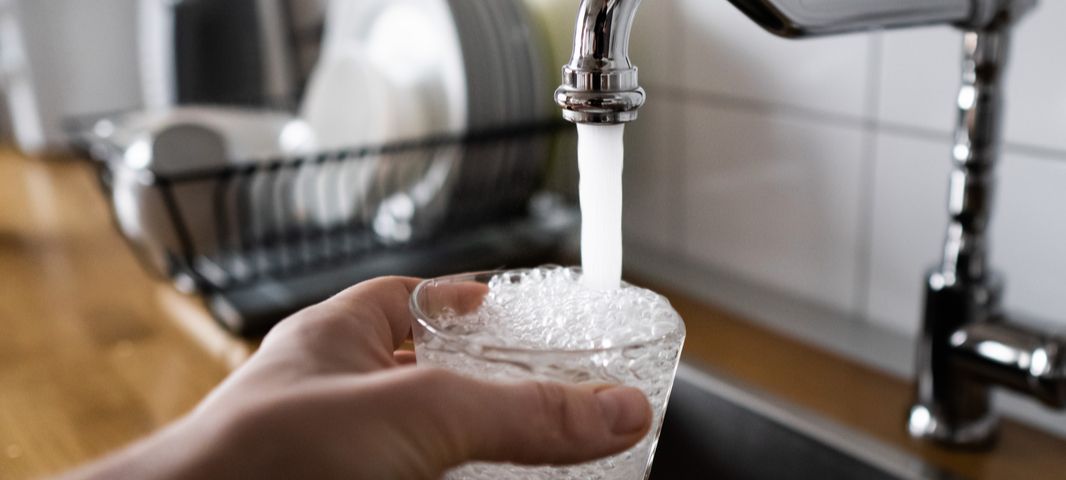 Fighting Blocked Drains with Good Habits in with Unblocktober 2021
Monday 15th November, 2021
It's November, and that means another Unblocktober has come to a close - but hopefully, the lessons learned and good habits picked up by all those who completed the challenge this year will persist over the next 12 months.
For those who are new to the challenge, Unblocktober is the first ever awareness month drawing attention to the problems of fatbergs and plastic pollution that arise when people inappropriately dispose of various products by pouring them down the sink or flushing them down the toilet.
The challenge asks participants to commit to not disposing of fat, oil, grease, food waste, sanitary products or wet wipes in their drains throughout the month of October, in the hope that these good habits will carry through the year and help to improve the health of drainage systems around the country by avoiding fatbergs and plastic pollution. Plastics that enter our waterways can have a devastating impact on the environment, while fatbergs are accumulations of fat, oil, grease, wet wipes and other products that can grow, harden and block drains.
Needless to say, both of these concerns should be vital concerns for everyone, and we were thrilled to see so many people take part in Unblocktober this year, sharing in our passion and our drive to save our sewers and seas.
Unblocktober 2021: New World, New Habits
The focus for Unblocktober this year was 'New World, New Habits'. The COVID-19 pandemic has been tough on many of us over the last two years, but it's also been a chance to think about ourselves and the world we live in. We hope that in this time of renewed self-reflection, people feel inspired to take better care of the world they live in, and the easiest way to do that is to look after their drains and dispose of their waste properly.
Thankfully, we've had more than 20,000 people register their commitment to Unblocktober since the event was founded, and this year saw an additional 500 individuals and households sign up to take part in the campaign. One lesson we've learned is that the campaign is striking a chord and if every person who has signed up completes the challenge and carries those good habits forward, it could result in tremendous improvements to the health of our drains and sewers.


How has Unblocktober helped?
Last year, almost 90% of participants in the Unblocktober challenge reported that they completed the month successfully, which also tells us that we're making a real difference. We've also had a number of businesses sign up to help this year, including Scottish Water, University Hospitals Bristol and Weston NHS Foundation Trust, and Rossendale Borough Council. Last year, many people were working from home, but as more and more people return to the office we want to ensure that they don't revert to their old ways; we encourage more businesses to sign up and keep spreading the Unblocktober message.
We're so grateful for the success the campaign has seen this year and the growth we've achieved, but we don't want to lose sight of the broader goals: to fight fatbergs that can block drains and are expensive to remove; and to prevent plastic pollution from reaching our rivers and oceans and harming the environment.
Why Unblocktober is more important than ever
Even as Unblocktober has continued to grow, there are still challenges to face. Earlier this year, a fatberg weighing roughly 300 tonnes clogged a sewer in Birmingham, a hard mass that had grown to 1,000m long thanks to a buildup of cooking oil and wet wipes. In places, the mass was so hard that it had to be chipped away with a spade, while high-powered jets were needed to break up the fatberg a little at a time.
Needless to say, problems like this can be avoided altogether when people take more care over the things they flush away. One lesson we've learned this year is that it's more important than ever to raise awareness of this problem and to help people understand the connection between the things they flush away and the large infrastructural challenges that fatbergs can cause.

How can I get involved?
If you want to participate and help make a difference, the good news is that you can sign up for Unblocktober at any time. Click the sign-up button on this page and register as an individual - or sign up your business - by entering a few details. We'll provide resources to help you successfully complete the challenge, and information on how best to reuse or dispose of products that you might otherwise be tempted to pour down your sink.
You don't need to wait until next October to get started! Sign up today and start saving our seas and sewers.