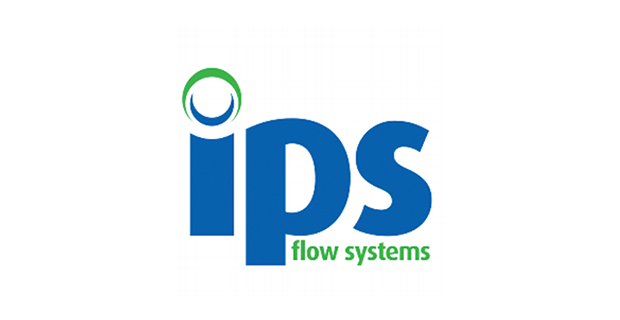 How Unblocktober Has Helped IPS Flow Systems: A Case Study
Tuesday 16th November, 2021
Unblocktober has proven a huge success since its introduction in 2019, and one of the most important factors in driving this has been the enthusiasm with which the entire drainage and wastewater sector has embraced the campaign. Every year, businesses from throughout the utilities industry show their support for Unblocktober, helping us to spread the word about the steps needed to save our sewers and seas.
IPS Flow Systems is a great example of the commitment that the drainage sector has shown to embodying our Unblocktober values. The Durham-based supplier of pipework and fluid-handling solutions has encouraged its team members to get on board with Unblocktober, promoting responsible waste disposal habits and ensuring that the drainage industry is setting a good example when it comes to protecting our national sewer network.
Here, IPS Flow Systems explains why the organisation chose to get involved in Unblocktober and highlights some of the most important ways in which the month-long challenge has helped to create real change within the organisation...
Please tell us a little bit about your organisation!
IPS Flow Systems is a critical supplier of pipework, fittings and drainage products within the UK and Irish market. The business is customer-led, with a single vision: to be the number one partner for our customers, our suppliers and our people.
Our company is fully compliant with the latest quality standards and is committed to minimising the impact of our business on the environment.
Why did you choose to get involved with the Unblocktober campaign?
IPS supports some of the key stakeholders in the drainage and wastewater sector, supplying FOG (fat, oil and grease) separators, backwater protection and pumping products via our supply partner Kessel AG.
All of these products support the aims of Unblocktober and protect sewers from misuse, so we were keen to support the initiative to improve the condition of these critical wastewater assets.
What do you think is the most important part of the Unblocktober message?
If we all refrain from pouring FOGs or flushing 'unflushables' into the sewer network, it could save homeowners and business owners a lot of heartache that may be caused by flooding on their premises.
Can you share some of the ways in which your business is getting involved in Unblocktober?
IPS encourages our team, while at work, to remove any scraps from their plates before washing their dishes, and to refrain from pouring any FOGs into the sink. We also supply sanitary bins, so no unflushables get flushed into the sewer from IPS' premises.
Along with our service partner Kelmec in the north of England, we also offer free surveys to food service establishments that have been advised by Northumbrian Water to have grease traps fitted. Additionally, our FOG team exhibited at the Unblocktober-sponsored European FOG Summit in Brighton last month, offering advice to contractors and consultants to increase awareness of our commercial grease separator range.
We have worked alongside companies such as ECAS and Swift Comply, and offer CPDs to consultants and architects that look to specify commercial separators for hotels, prisons, restaurants and office spaces, such as the Jumeirah Hotel in Belgravia, Princes Foods and Sun Valley's peanut butter factory.
Has anything you have learned as part of the Unblocktober campaign surprised you?
The fact that 3,000 homes in the UK are flooded each year because of the build up of FOGs and/or fatbergs!
How are you supporting your staff taking part in the challenge?
In addition to our on-site sanitary bins, we display Unblocktober signage in our kitchen and bathrooms, as well as Northumbrian Water's "bin the wipe" posters.
Additionally, IPS invited FOG advisors from Northumbrian Water into our building to offer further advice. To show the results of not adopting a good 'sink sense', Northumbrian Water also shared some photos of blockages they've had, which were then passed on to our staff. You can see these below:
Are there any sustainable habits you think that other businesses should adopt?
At IPS, we embrace any opportunities to improve the sustainability of our operations. Some of our initiatives include:
All of our cardboard is reused either as packaging or boxes.
We have four electric car charging points in our car park, which are available for staff or visitors to use.
The company encourages staff to use reusable bottles for drinking water via the use of our water cooler.
We have lights within our building that are controlled by PIR, meaning they only switch on when someone is in the vicinity.
We also have a scheme for staff that allows them to purchase bicycles at a cheaper rate if they cycle to work.
Do you think you and your colleagues will be able to continue with your good habits once the month is over?
We are sure that all of our team will continue to follow our motto:
COOL IT
BIN IT
WIPE IT
SINK IT
WASH IT
STRAIN IT
SORTED IT
What advice would you offer a business looking to get involved with Unblocktober next year?
Embrace the change! The work the Unblocktober team is doing to raise awareness is second to none, and they are always happy to provide advice on how you can become part of the solution, not the problem.
Many thanks again to everyone at IPS Flow Systems for taking the time to share their story with us, and for their ongoing enthusiasm and commitment to the principles of our campaign! With the support of organisations like IPS Flow Systems, we will be taking a crucial step forward in the nationwide effort to save our sewers and seas.
If you or your organisation have been inspired to take part in Unblocktober, simply sign up as a business or as an individual at any time. You can also contact us at any time at unblocktober@lanesgroup.co.uk if you'd like to share the story of your Unblocktober journey with us!