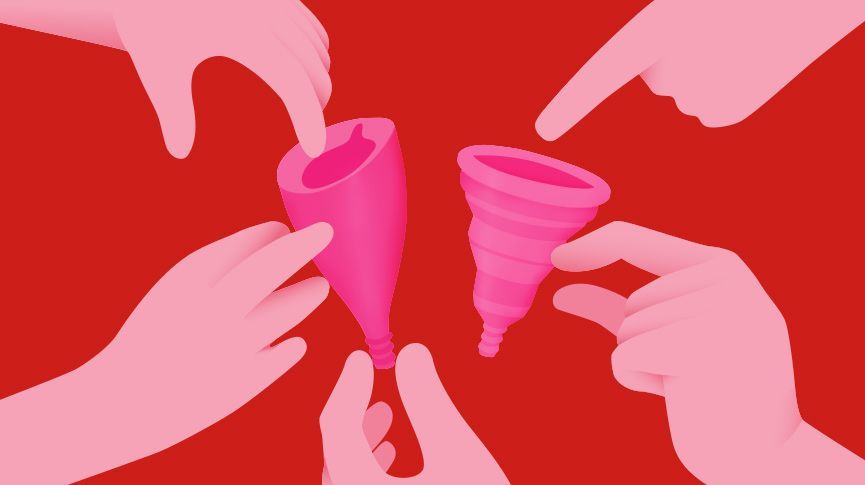 Interview with Menstrual Care Brand INTIMINA
Monday 3rd October, 2022
One of Unblocktober's goals is to reduce the amount of plastic being disposed of in our sewers and seas causing damage to our environment. To help people taking part in the Unblocktober challenge, we've been recommending alternative products to single-use plastic to help people make small changes to their habits that can have a big impact on the environment. One such product is INTIMINA's range of reusable menstrual cups.
Established in 2009, INTIMINA is a Swedish brand with a complete line of products for women's intimate well-being. With two care ranges - menstrual care and pelvic floor strengthening - Intimina has products for women of all ages. We caught up with the team at Intimina to get to know the brand a little better.
Tell us a little about your product
INTIMINA menstrual cups offer confidence, hygiene and comfort. Thanks to our innovative range, every customer can find a perfect fit for themselves: from the Lily Cup One - the perfect starter cup - to the world's first collapsible menstrual cup - the Lily Cup Compact. The Ziggy Cup 2 offers period protection during sex, while the Lily Cup is perfect for mothers.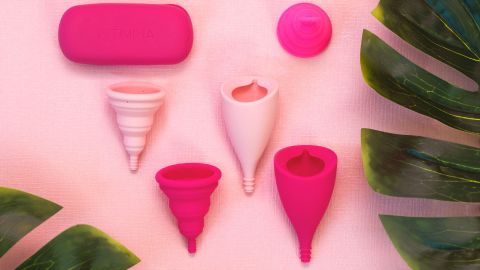 Every product is made from the highest quality body-safe materials and has been designed and tested with the support of a worldwide group of medical consultants and gynaecologists. Each cup can last up to 10 years, helping to reduce waste and save money from not having to buy products every month.
All of our products are WEEE-compliant (an EU law governing electronics), meaning INTIMINA is compliant with guidelines such as minimising waste and promoting the reuse of materials.
Where did you get the initial idea for the product?
INTIMINA's story began in 2009, and since then, we've been making women's lives easier and healthier, regardless of their age or location. Our mission is to break stereotypes, educate and promote confidence, well-being and sustainability.
We are staying close to women; we want to make them like we are here for them, even in the most vulnerable moments. That being said, we're saying having periods makes women vulnerable - quite the opposite, they're strong despite it. Where intimacy begins, a woman begins.
How has your product been received?
During the pandemic, our company quickly put all its power into digital activities, which brought us very positive results. Because people worldwide have been at home and after the lockdown kept working from home, they have more time for self-care. We believe that is the reason our online sales increased, not only in terms of menstrual cups but also in our pelvic floor exerciser range.
Also, we had seen how the lockdown has affected the environment when the oceans became cleaner and the air pollution decreased. That was another trigger for people to turn to ecological, reusable products such as menstrual cups. So, we can say the pandemic changed the world and people's minds - and subsequently changed our business for the better.
If we top that with several successful global campaigns and numerous awards that the brand received for the different products throughout the years, INTIMINA has certainly become one of the leading brands in the intimate wellness industry.
Do you have any other sustainable habits you think people should adopt?
Using a reusable menstrual cup allows people to make a significant environmental difference by ending their contribution of disposable menstrual products to the Earth. Given that each woman menstruates on average for 38 years, seven days per month, it would mean that each uses almost 17,000 traditional menstrual products during her lifetime. That's a lot of waste that takes centuries to decompose because most of it contains plastic!
To help everyone understand their menstrual waste production and its impact on the environment, INTIMINA created the Greentimina Menstrual Waste Calculator. This simple tool calculates the amount of waste a person produces by using disposable menstrual products during their lifetime. It also estimates how much money a person spends on those products.
When it comes to changing our daily habits for environmental benefits, changing personal menstruation management and switching to reusable products play a crucial part. The numbers describing the waste attributed to disposable menstrual products can be overwhelming. Still, with small steps and decisions oriented towards purchasing eco-friendly products, each person can reduce their carbon footprint and make a difference in saving the planet.
Visit the INTIMINA website: https://www.intimina.com/.