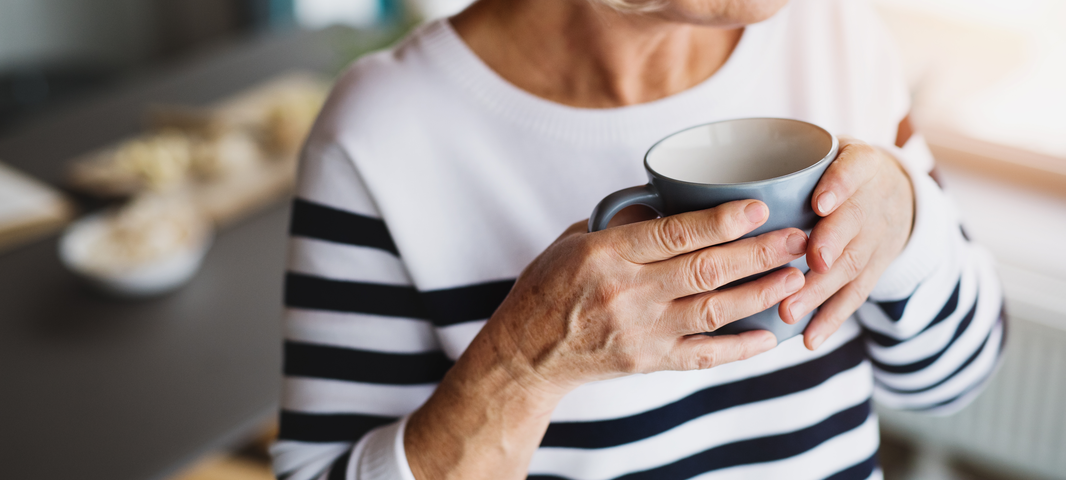 I'm Supporting Unblocktober: Interview with Linda Ray
Wednesday 20th October, 2021
The Unblocktober campaign might be relatively new, but we know that there have been concerns about the health of our sewers and seas for many years. Since 2019, we are delighted to have had thousands of individuals and businesses join us and take part in our month-long campaign to improve the health of our waterways.
While we believe Unblocktober is having a hugely positive impact, we are passionate about celebrating the individuals and businesses who have made it their mission to limit the impact they have on the environment, embodying the Unblocktober message - sometimes for decades.
With this in mind, we spoke to Linda Ray, a 74-year-old from Cheshunt who has been concerned about the health of our drains and sewers for many years, leading her own personal campaign to educate friends and colleagues about the environmental impact of incorrectly disposing of items down the sink, toilet and outside drain.
How did you first hear about the issues affecting our sewers and drains?
I first learned about the awful mess in the sewers, caused by pouring fat, etc. down the sink on TV many years ago. The issue was then worsened by the addition of women's sanitary products and babies' disposable nappies and wipes.
With engineers having to deal with the issue on a daily basis, I decided there and then that I would not contribute to the problem.
One of the toilets in my home is served by a macerator, which pumps away waste materials without depending on a regular drainage system. I knew this, in particular, would suffer costly consequences if anything other than the 3 Ps (pee, poo & paper) were flushed.
When did you hear about Unblocktober?
I first heard about Unblocktober this year, I think the campaign is brilliant and I'm delighted to get involved - although I must admit taking part won't require me to change my behaviour as I've been unknowingly championing Unblocktober for years.
Have you been surprised by anything you have learned?
I have been aware of the problems facing our sewers and drains for such a long time that I already knew much of the information Unblocktober has shared.
With that said, I have to say I am amazed to hear that people dispose of razor blades, rubber gloves, and face masks, presumably in the toilet pan? How peculiar.
What do you think is the most important part of the Unblocktober message?
I would have to say that the detailed list of everything that shouldn't be swilled down the sink or flushed down the toilet is most useful. It is really important as it should help raise people's awareness of all the inappropriate articles being disposed of incorrectly.
What advice would you offer someone looking to get involved with Unblocktober next year?
My advice would be to try and visualise the bigger picture and keep a list of how best to dispose of items that they might have previously put down the toilet or sink handy. Really think about everything you are disposing of and make sure all items are being treated in an acceptable and appropriate way.
Do you have any other sustainable habits you think other people should adopt?
Before the local council's provision of green waste bins, I always had a compost heap, which obviously saves money but can encourage certain wildlife into the garden.
What I would say to people not already doing so, is to be sure to make use of local councils' separated waste collections by using the appropriate receptacles. You are paying for this in your council tax, so why not use it?
Also, thinking further than Unblocktober, I would encourage people to think about how they dispose of their unwanted waste.
Want to get involved?
It's not too late to get involved with Unblocktober, sign up today to let us know if you are supporting us as an individual or business, and enter your details to get started.
Once you have pledged your support, you will immediately start to benefit from the wide range of resources available to help you successfully complete your challenge.