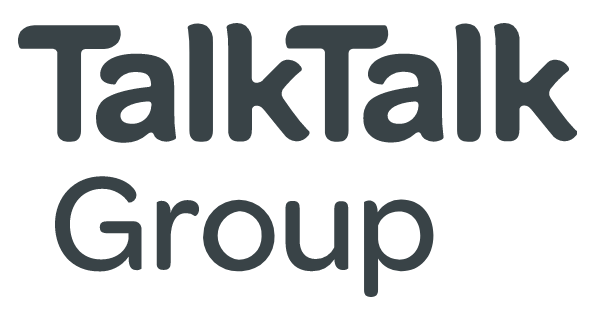 Why TalkTalk is Supporting Unblocktober: A Case Study
Wednesday 27th October, 2021
One of the key drivers of success for Unblocktober since its launch in 2019 has been the staunch support of the UK's business community. Companies and organisations from every sector have signed up to take part in Unblocktober each year, encouraging their staff members to be part of the campaign to save our sewers and seas.
As one of the UK's leading connectivity providers, TalkTalk is among the highest-profile brands to register as an Unblocktober supporter, and the company's staff have been keen to embrace small changes to their everyday habits to prevent drain blockages, reduce plastic pollution in the oceans and usher in a more sustainable future for all.
TalkTalk has chosen to get involved with Unblocktober as part of its Net Zero Heroes sustainability initiative. As such, we were excited and grateful to be able to speak to Edward Jones - Payments Manager (Continuous Improvement) at TalkTalk and founder of the Net Zero Heroes scheme - to learn more about the company's involvement in our campaign, and the game-changing impact this has had for TalkTalk…
Please tell us a little bit about your organisation!
TalkTalk is the UK's largest value for money connectivity provider, with more than four million broadband, TV, mobile and landline customers. Since entering the market in the early 2000s, we've had a proud history as an innovative challenger brand, believing that simple, affordable, reliable and fair connectivity should be available to everyone.
We provide connectivity for both consumer and business customers, and at the moment we're rolling out the UK's latest fibre technology, bringing 100% full fibre directly into homes and businesses across Britain.
At TalkTalk, we have a network of colleagues who are passionate about sustainability and environmental issues, and work to promote this within the business and beyond. They are called the Net Zero Heroes.
Why did you choose to get involved with the Unblocktober campaign?
As Chair of Net Zero Heroes, each month I select a campaign theme with other members. This is usually based around an issue that we want to engage colleagues with, highlighting how they can make small changes, both at home and in the office, to be more sustainable and really have an impact.
Unblocktober felt like a great campaign to us, as it highlights an important issue where colleagues can make a change, both within the office and at home.
What do you think is the most important part of the Unblocktober message?
For me, it's the massive impact of the build-up of FOG (fat, oil and grease), which can lead to flooding after storms. Sadly, we've all noticed these floods increasing on a regular basis, and I think it's important that people know about this issue.
Please could you share some of the ways in which your business is getting involved in Unblocktober?
Our Net Zero Heroes network has shared a blog post internally on what Unblocktober is, containing a variety of hints and tips about how colleagues can help and really make a difference.
We have also held a quiz on some scary facts about Unblocktober - some of which are really shocking!
Has anything you have learned as part of the Unblocktober campaign surprised you?
It has to be the number of cotton buds flushed away each year. 180 million is a ridiculously high number!
How are you supporting your staff taking part in the challenge?
The measures we've taken so far have raised awareness of Unblocktober amongst colleagues, and the changes that they can make and how they can get involved further. We recognise that there's more to do and are currently looking to put up signs in the kitchens and toilets to remind colleagues how they can continue to make a difference daily.
Do you think you and your colleagues will be able to continue with your good habits once the month is over?
Definitely! The posters should help with this.
What advice would you offer a business looking to get involved with Unblocktober next year?
I would say: get involved if you can. Some of the changes you can encourage colleagues to make are simple and can really have an impact. It's also been great in terms of raising awareness of the issue amongst colleagues.
Our thanks again to Edward and everyone at TalkTalk for helping Unblocktober become such a huge success! With the support of responsible businesses and individuals across the UK, we will be able to make a meaningful difference in protecting the environment and keeping our drains and sewers clear of harmful blockages.
If you or your organisation might be interested in supporting Unblocktober, you can sign up as a business or as an individual at any time, and you will receive a helpful information pack and resources to make it as simple as possible for you to contribute to this massive effort to save our sewers and seas!