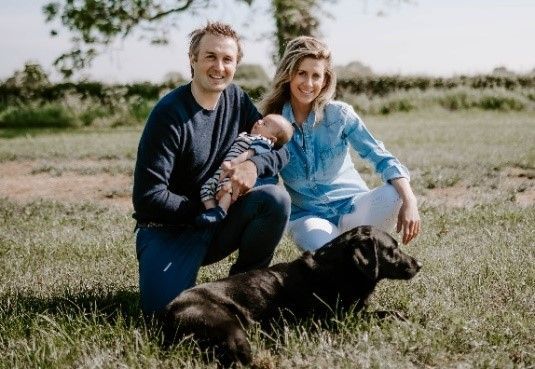 Pura Baby Wipes Supports Unblocktober Campaign with Call for Clearer Labelling on Pack
Thursday 29th October, 2020
New brand of eco-friendly, sewer-friendly baby wipes, Pura, is supporting the Unblocktober campaign to improve the health of our drains, sewers and watercourses, with a call to all wipes brands to start using a system similar to the colour labelling on food. The company has developed a unique labelling system, breaking down complex accreditations into simple visuals to help parents understand at a glance whether wipes are plastic-free, biodegradable, compostable, recyclable, or flushable.
A massive 90% of the wipes currently sold in the UK contain plastic and they can clog up the sewers or last over 100 years in landfill, yet the vast majority of consumers don't realise they are using wipes that contain plastic. Launched from lockdown, Pura is a new, UK based, family-run company that is taking on the environmental challenges of traditional wipes, with the launch of 100% plastic free, 100% compostable and biodegradable wipes. Pura is the first brand of baby wipes in the UK to have gained the Fine to Flush stamp of approval on its flushable packs.
Pura was established in Cheshire by new parents, Guy and Abi Fennell, who created their vision to disrupt the current baby care market, and make being 'eco' affordable for all.
Co-founder Guy Fennell, says; "We're delighted to support Unblocktober in raising awareness of the huge issues created by people putting the wrong products down the toilet, as we know that plastic wipes are a major contributor to problems such as fatbergs. It's all about driving change and leaving the right legacy for our children. We'd love to see everyone make the switch to plastic free wipes and we're working hard to make that happen."
For maximum affordability, Pura is "cutting out the middleman" and selling direct-to-consumer with free next day delivery, at a price point that's comparable to traditional disposable wipes and lower than leading eco-friendly brands. In the first month since launch, Pura received more than 250,000 visits to the website, with 45,000 customer orders.
About Pura wipes: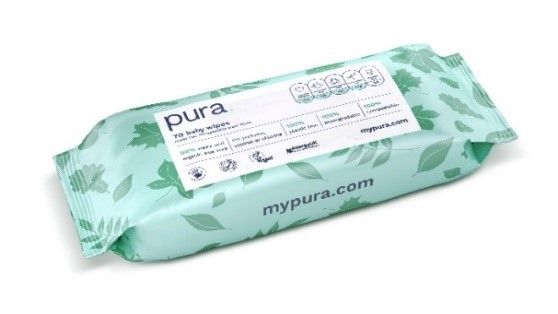 · Pura baby wipes are 100% plastic-free, 100% biodegradable and 100% compostable, made from sustainable plant fibres
· Each Pura wipe contains 99% water and organic aloe vera and no perfume, alcohol or chlorine
· Pura baby wipes will be available in flushable, with Fine to Flush accreditation, and non-flushable options.
· The baby wipes are suitable for sensitive and eczema-prone skin, certified vegan and are accredited by the British Skin Foundation, Allergy UK, the FSC and the Soil Association
· Launch film with a powerful message has already received 6.8 million views on YouTube: https://youtu.be/ZaIcRX6Jxv8
· Pura is the most accredited baby care brand on the market, with a unique, simple labelling system listing the product's eco-credentials for parents
· and an ambition to be the first Carbon Neutral baby care brand
· The only baby brand to be teaming up with the Woodland Trust to help support the sustainability of the UK's natural environment
· Pura's baby wipes are approved by midwives and are dermatologically and clinically tested
Price:
Pura has reduced all its subscription prices by 20%:
· 100% Plastic Free Flushable Baby Wipes, 70 wipes per pack, 10 packs per case, 700 wipes in total. Subscription price: £19.84 (£1.98 per pack/2.8p per wipe); one time purchase £24.80.
· 100% Plastic Free Non Flushable Baby Wipes, 70 wipes per pack, 10 packs per case, 700 wipes in total. Subscription price: £18.24 (£1.82 per pack/2.6p per wipe), one time purchase £22.80.
· For all wipes: free next delivery. Certain postcodes restrictions apply.
About Pura:
Pura is a UK based, family-run company on a mission: to democratise eco-friendly baby products for all. The brand combines high quality, eco-friendly credentials with a more affordable price point, and launched with 100% plastic-free, 100% biodegradable and 100% compostable baby wipes in June with further product launches into the baby care category planned for late 2020 and early 2021. And following significant consumer demand to fast track planned new product development launches, Pura is already responding to calls to extend the range beyond baby care into adult face wipes and hand sanitisers.
Website: https://mypura.com/
Instagram: https://www.instagram.com/mypura/
Twitter: https://twitter.com/mypura
Facebook: https://www.facebook.com/MyPura/
​​​​​​​