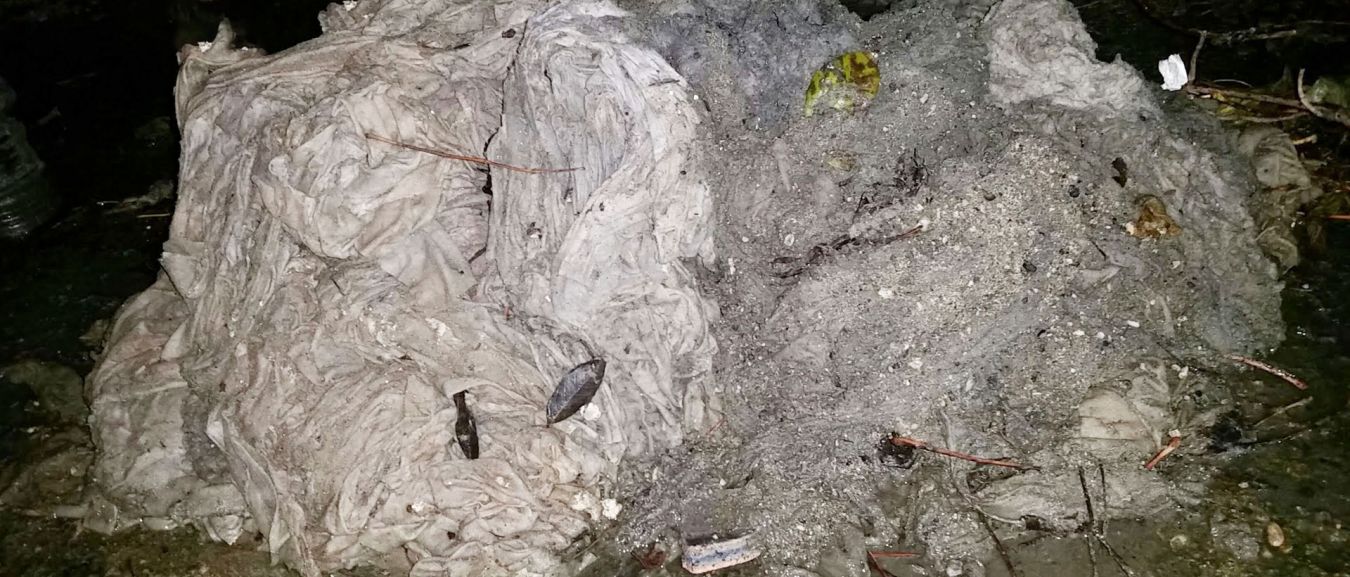 Unblocktober is back and bigger than ever
Friday 7th August, 2020
Last year we launched the world's first national campaign and awareness month aimed at solving two of the most critical environmental issues affecting us today: reducing plastic pollution and halting the growth of environmentally-damaging fatbergs.
The inaugural Unblocktober was a massive success, with more than 50 organisations - from the Environment Agency, the Marine Conservation Society and Water UK to the country's biggest water and utilities companies - supporting us in sharing our simple message:
Help save the UK's sewers and seas by making small changes to your kitchen and bathroom habits for the month of October.
As a result, more than 4,500 individuals signed up for the Unblocktober challenge and pledged that they would not put any of the following down their sinks or toilets for 31 days:
Cooking oil - pre or post-cooking
Margarine
Butter
Lard
Cooking sauces and condiments
Food - even crumbs
Wet wipes
Tampons, applicators and wrappers
Sanitary/menstrual pads and towels
Nappies
Condoms
Cotton buds
Contact lenses
Bandages and plasters
Razor blades
Dental floss
This year we are looking for more of you to take part and do your bit for the environment - and we're aiming for at least 10,000 individuals to fly the flag for Unblocktober this year.
Do you have what it takes to take the Unblocktober challenge and help save our sewers and seas?
Why Unblocktober is more important now than ever before
2020 has been extremely challenging for billions of people across the world as a result of the Coronavirus crisis.
A large proportion of the global population will have spent considerably more time at home due to lockdown and social distancing measures introduced this year and, unfortunately, as well as having an impact on our mental health, this has also negatively affected the environment.
Many environmental organisations have found that recycling worldwide has taken a back seat in recent months, with people naturally being more preoccupied about health concerns.
In addition, more unflushable cleaning-related products than normal have been used by consumers as they try to keep their homes and workspaces disinfected at all times, and also as a result of the toilet paper shortages caused by panic buying at the beginning of the crisis.
This has led to a global increase in the number of fatbergs forming in our sewers.
For instance, at the start of March, a 14-tonne 'Coronavirus fatberg' was removed from the sewers in New South Wales, Australia, as well as one in Maidenhead, Canada, New Zealand, and countless other places across the world.
Plastic pollution on the rise
But that's not the only problem we're facing.
Plastic pollution, which was already at critical levels before the Coronavirus pandemic, is set to get even worse.
Steve Hynd, from Unblocktober partner City to Sea, said: "We have seen a big increase in online shopping since the pandemic started, and that brings with it an increase in packaging.
"Many people also admit to the phenomenon of shopper's regret, where we dislike what we've bought online. However, lots of people don't get around to sending things back, so that creates more waste.
"There's also been a reported increase in takeaway food, which comes with plastic tubs and disposable cutlery."
In addition, disposable face masks cannot be recycled, leading to yet more plastic waste. As a result, the National History Museum has posed the question Will coronavirus cripple the fight against plastic pollution?
Not if we all work extra hard to turn things around.
Sign up for the Unblocktober challenge today
With your help, we can make a big difference together.
All you need to do is sign up to take part in Unblocktober here. We will send you a resource pack full of advice, tips and tricks to make your challenge as successful as possible.
Don't delay, the sewers and seas need your help.