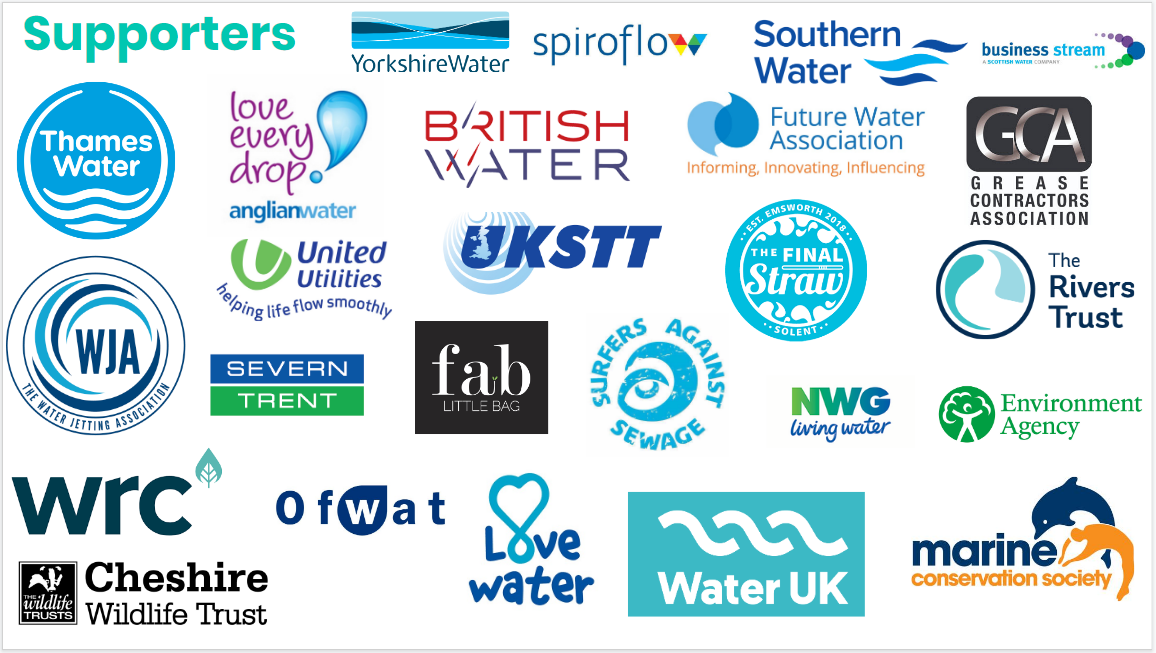 Unblocktober Hits the Big Time with TV Appearance and More!
Friday 1st November, 2019
When Unblocktober launched , our aim was to get the nation talking about the ways they could make a difference in protecting our sewers and seas from blockages and pollution.
As we come to the end of an eventful month, we believe it's fair to say that we've achieved that goal!
More than 4,000 individuals and employees across the UK signed up to the Unblocktober pledge of keeping fat, oil, food waste and plastic products out of their drains for a whole month.
What's more, they really did their bit – on social media and elsewhere – to create an exciting conversation around Unblocktober, helping to bring even more supporters on board.
The result has been a campaign that generated real buzz, leading to eye-catching headlines, TV appearances and some fantastic online banter. Take a look below at exactly what people have been saying about Unblocktober 2019!
Unblocktober makes its BBC TV debut!
If you're a BBC viewer in the Yorkshire region, you may have caught that Unblocktober made its TV debut on BBC Look North, the broadcaster's flagship local news show for the area!
The segment detailed the work that Lanes for Drains has been doing to promote the campaign with our partners at Northumbrian Water, and features some eye-opening footage and stats about the kind of blockages that Unblocktober is designed to tackle. There's even an appearance from our area business development manager Anthony Gray, talking about some of the strangest things that have been found flushed down the drain!
Check out the full clip below:
This isn't the end of Unblocktober on your airwaves, as the campaign is set to be featured on forthcoming ITV Meridian and BBC Newsround broadcasts – so make sure you stay tuned for those!
Incredible support
We've been blown away by the breadth of support that Unblocktober has received from some of the UK's most prominent organisations, both from within the water and utilities sector and beyond. As part of the Environment Agency and Water UK's Love Water initiative, we're hoping that Unblocktober's growing profile will help to drive changes in people's habits for months and years to come!
Here are just some of the high-profile organisations who pledged their support for Unblocktober over the last month: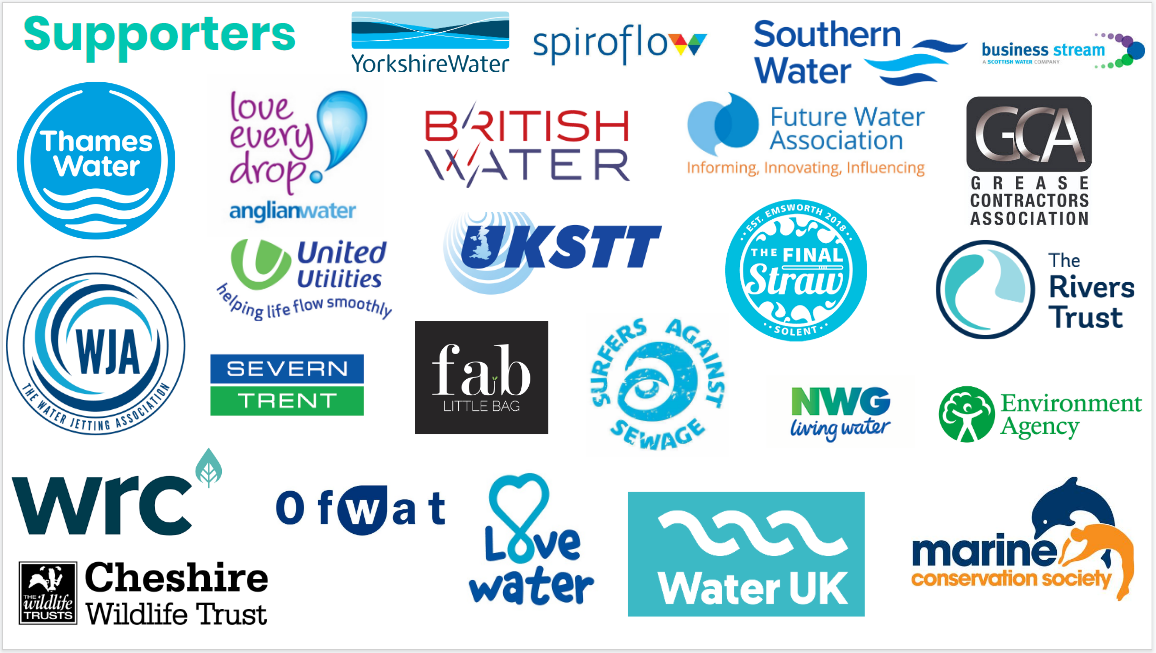 Making headlines for all the right reasons
Spurred on by all of our fantastic supporters, Unblocktober has managed to inspire a thriving national conversation about how we can all work to protect our environment by treating our drains more responsibly, and the campaign has been covered by a wide variety of publications online.
Famous names like the Manchester Evening News and technology blog Gizmodo UK have run stories discussing the details of Unblocktober, while consumer services like price comparison site Compare the Market and the Consumer Council for Water have done their bit to rally support for the campaign.
Elsewhere, the diversity of our supporters was demonstrated by the Federation of Small Businesses – one of the UK's most prominent business organisations, with more than 160,000 members – helping to promote Unblocktober via its newsletter, around the same time that St Paul's Episcopal Cathedral in Dundee did something very similar!
Others, meanwhile, have gone a step further by putting together their own advice and tips to help Unblocktober supporters get through the month with their challenge goals met. One great example is the sustainable living blogger Izzy McLeod, who published a fantastic and authoritative Unblocktober guide on her blog, The Quirky Queer. If you haven't already done so, check it out!
Finally, although Unblocktober is a campaign with serious goals, it's been great to see some folks having a bit of fun with it. A great example of this was provided by our friends at Northumbrian Water, who recently chose to mark the occasion by encouraging their Twitter followers to share some top-quality poo-related humour under the hashtag #CrapJokes.
We couldn't resist getting involved through the official Unblocktober Twitter account, so if you'd like to sample a few of the off-colour (but clean!) jokes that were shared, have a browse through the Twitter thread below….
Poo puns aren't our favourite jokes, but they're a strong number 2.
Our Twitter has been up to the eyeballs in nasty unflushables this month, as we mark #Unblocktober, so let's lighten the mood with your best #CrapJokes.
No need to keep them clean, just no naughty words, please. pic.twitter.com/J7Ovj05obJ

— Northumbrian Water (@NorthumbrianH2O) October 25, 2019
A final reminder…
Unblocktober is now coming to a close, but as this media coverage shows, it's really made an impact on the British public. That's why it's so important for all of you who took part in the campaign to make sure you continue the Unblocktober spirit into the rest of the year!
That means making sure to always avoid putting any of the following down the sink or toilet:
Cooking oil – pre or post-cooking
Margarine
Butter
Lard
Cooking sauces and condiments
Food – even crumbs!
Anything containing plastic, including:

Wet wipes
Tampons, applicators and wrappers
Sanitary/menstrual pads and towels
Nappies
Condoms
Cotton buds
Contact lenses
Bandages and plasters
Razor blades
Dental floss
Even beyond the campaign month of October, you can sign up either as an individual or as a business whenever you wish, and receive all the resources and tips to complete your own month-long challenge at any time.
Unblocktober 2019 may be over, but the fight to save our sewers and seas is only just beginning – and there's never a bad time for any of you to get involved!